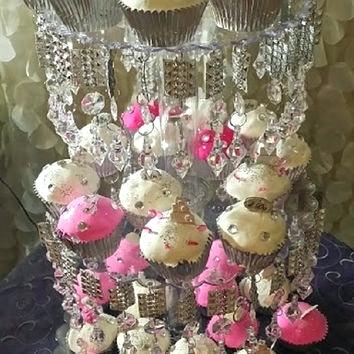 News
Who said that your baby shower can't have some style to it. This is a perfect chance to create something truly unique and memorable for your party with cupcake stands crystal pendants. Using crystal at weddings is very common, but now baby showers are also becoming a very important part of this process.
Some people like the idea of decorating their baby showers with colorful styles, but others prefer a more elegant and gorgeous setting that is a perfect reminder of the celebration that your baby is coming to the world. This is one of the reasons why decorating with crystals is now becoming such a popular choice.
If you are having a baby shower soon, you will truly make this moment stand out by making use of the cupcake stands crystal pendant decorations. Your baby deserves a special moment that celebrates the birth of a new member of the family.
Read more